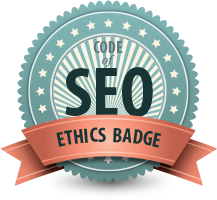 You Found Us. We Can Do The Same For You!
A reputable internet marketing company should have a good online visibility of its own website before it can offer services for its clients! Do you remember how easy it was to find our website online when you searched for internet marketing and SEO related services. This proves how effective our methods can be. We use the top notch methods and techniques for our client websites to ensure we provide performance based services.
To help protect our client privacy we provide case studies and result of our work by request only.
Send us your feedback! Let us know how we do
Without our clients, our work would have no meaning
I started my website development with another company that my friend recommended and I have to say – be careful trusting your friends. It was such a pain – everything was a mess…I had to push them to work on my website… Can you imagine? I am glad I made the decision to switch my web design company. I searched on Google and spent some time evaluating companies I checked projects they had done in the past, took a look at some testimonials, searched for some reviews, met them personally and finally I chose We Know SEO. Such a huge difference. They gave me an account manager, – Stephanie (a big thank you to her!) . She was confident and very friendly. I got all my requests responded to in a couple of hours at the latest. They did both mobile and regular website versions. The sites look great – modern and user friendly. I would definitely recommend We Know SEOto everyone especially if you are searching for a new company after a bad experience like me.

We Know SEOis a leader in the SEO business with a great team and hands-on approach. They gave us regular updates on our progress and were available for consultations when we needed. They helped our business get ranked higher on Google, which meant more savings for condo buyers throughout the Greater Toronto Area. Thanks, We Know SEO
Working with We Know SEOwas one of the best decisions we've made! As a start-up, it was extremely important that we get our name out the public quickly and effectively. Kevin was able to make that happen for us with absolute ease and affordability. The We Know SEOteam is always quick to respond to any inquires we have and make us feel like a top priority. We are so happy we made the decision to use the SEO services of We Know SEOand would recommend them to any business looking to target new clientele.
Kevins SEO work has been simply superb. He has delivered on all of his promises and ranking guarantees. When considering an SEO partner, it is easy to second guess yourself, given the array of options in the marketplace. The good news is that you need not fret further. If youre serious about SEO results, and want a high end service, at a reasonable price, consider your search over ;). Kevins your guy.
In a mere five months, Kevin and his team at We Know SEOhave done great work optimizing our ranking on Google.ca. The calls and submissions are coming in. These guys are good! Hire them.
When I created

a website for my moulding company

last year, I noticed that I wasn't getting much traffic. I tried using Adwords but that really adds up after a while so I decided to seek out some professionals. I got a hold of We Know SEO. They are receptive and prompt regarding updates or changes that may need to be made and they are always happy to answer any questions I have. Our sales leads have increased by a lot in just three months. The approach definitely seems to work and is good value for money.
In the short time that our firm has been a client of We Know SEO, they have successfully rebuilt and optimized our website. We're definitely getting more clicks and therefore more sales. This has become the most cost effective way for us to get visitors on our site and has also enabled us to concentrate on our business while We Know SEOhas dealt with the technical side of things, making sure our site is seen on the right pages of the internet. Their communication was also great. Always responded in a day.
Is has been a great pleasure working with We Know SEO. They have constantly kept in touch to inform me of how my site is performing and letting me know of any relevant changes I may need. Before finding them, we tried 3 other optimization companies to market our website, but we remained virtually unseen in the search engines. Their optimization services have made our web site rapidly become our largest return on investment. I have and will continue to recommend We Know SEOto my business contacts.
Not long after going with We Know SEO, we saw our sales jump immensely and our positions moved into the top 10 in many of the search engines. We are now reaching customers from every corner of the world. We ask all of our clients how they heard about us – 9 times out of 10 its online from our site. The on-going support received is also to be commended. It is reassuring to know that help is only an email or phone call away.