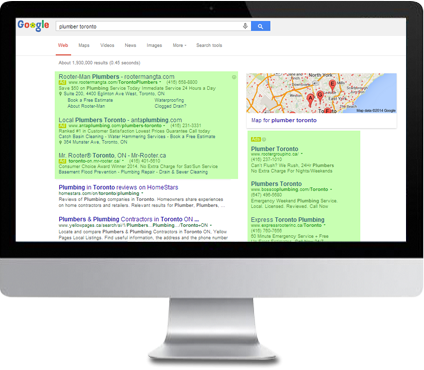 Thousands of businesses around the world advertise their website using pay-per click (PPC) campaigns. Pay-per click campaigns let you reach the most targeted visitors by creating text only advertisements on major search engines that are notably displayed and highlighted on top of the search results list. A major advantage to PPC is the ability to set a daily budget and control how long your paid ads remain visible. PPC is also relative advertising by having your ad appear only when it may be relevant to a user's interests. This is an effective tool to attract targeted visitors while still having full control of your campaign.
Analysis Of Your Website
Current State Of Your Websites SEO Profile
Select Keywords And The Competitiveness Of The Market
Let us analyze your website today and we'll offer you a proposal customized to fit your business goals!
Did You Know That
of total clicks are obtained from the top three paid ad spots
of users couldn't identify paid ads on the results page when there wasn't a separated column
of Google's total revenue comes from advertising. So yeah, people do click on ads.
of PPC marketers plan to increase their PPC budget in 2014
Key Aspects of PPC campaign setup By Our Experts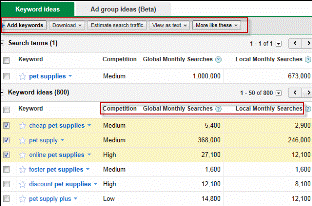 We Can Help Find Your Relative Keywords
With any effective PPC campaign, the selection of keywords is extremely important. Keywords determinate the audience your ads will reach, and one of the key points of PPC campaign is to set up the right keywords which only your targeted audience searches for. If not set up properly, you will end up wasting your budget on visitors who are not interested in your service/product. 
 We can also help you find the most affordable cost-per-click keywords!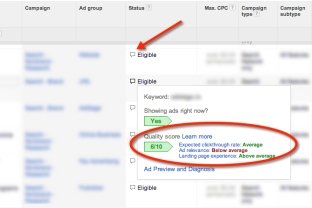 We Can Help Lower Your PPC Cost
There are dozens of other parameters to setup when building a successful PPC campaign. When it comes to PPC settings, even the most organized business owners can become overwhelmed due to the huge amount of information they need to process. However, proper set up of your campaign can effectively lower the price you pay per click to anywhere from 20%-60%. We have what it takes to help you plan the best campaign without breaking the bank.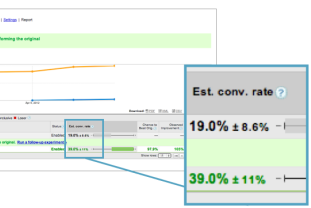 We Can Improve Your Conversion Rate
Proper analysis of your PPC campaign is a step that everyone must take in order to have a successful campaign. It can provide you information on key parameters such as keyword conversion range, how many pages are viewed after the initial click, sales you made specifically with PPC, and more. But setting up of necessary tracking codes isn't an easy task for those who are not experienced. That's why we are here to assist you! We ensure that everything is in working order and analyzed accordingly.

The Benefits of PPC
Same Day Placement
Ads can be set up and displayed online within 24 hours or less. This is the quickest way to get quality targeted leads.

Targeted Audience
Directed only towards the target audience of your choosing. You will attain leads that are looking for the specific service/product you offer.

Flexibility
You are free to experiment with different text ads, targeted regions, specific time and dates you want your campaign will run.

Fit Any Budget
Flexibility for any budget. You have the ability to choose any daily, weekly or monthly budget that will suit your needs! Campaigns will also be paused right away once it has reached your set budget.

Analytics Access
Analytics gives us the ability to track campaign effectiveness by using Google Analytics and restructure your campaign accordingly.

Pay Only Per Click
You don't pay for impressions, placement or time your ads run for. You only pay when a user has clicked on your ads and has arrived on your set landing page. This way, your budget doesn't go to waste.

Pay-Per-Click Platforms We Work With

What Can We Do for You?
1. Budget
Through collaboration and careful analysis, we can determine the best monthly marketing budget for you and adjust it accordingly based on your business goals.
2. Keyword Search
We will analyze your website and market to find the best keywords that will most relate to your customer base and interests.
3. Set Bidding Strategies
We will analyze your competitors and find out what their bidding strategy consists of. Once we are able to understand that, we will build a customized strategy on how to surpass them while maintaining a lower bounce rate.
4. Creative Solutions
As experts in PPC, we will create the most suitable titles and descriptions for your listing to capture audience attention and help drive results in.
5. Campaign Setup
We will design your campaign parameters as well as create ads and ad groups based on your budget and goals.
6. Campaign Testing
Our team will determine which ads are the most effective by testing different ad copy.
7. Campaign Management
Our team will modify your ad content, bidding strategy and landing page content accordingly as your campaign progresses and evolves.
8. Reporting
Each month, we will send you a detailed report complete with an analysis of important trends to track visitor conversion over time.
We also provide services for Bing paid ads as well as Google paid ads.
Save Big When You Run PPC and SEO campaign With Us!
PPC + SEO = free PPC campaign setup
Internet Marketing done by us not only bring you clients but also save you money.
Thank you for your interest in We Know SEO!
The information collected is intended for business use only, and is not subject to disclosure. We will not sell or pass your information to any third party, but please note that we may contact you directly if required regarding your proposal or any related business.
We process all submissions and quotes manually to better prepare a personalized SEO proposal for every client with a detailed action plan, pricing, and timeline. Our current average response time to quotation requests is 3-4 business days. Please note that any missing or un-entered fields of information may cause a delay in responding to your request.
If you have an urgent request, please contact us at +1 (647) 560-9548, or please let us know in the email request, and we will do our best to respond within 24-48 hours.