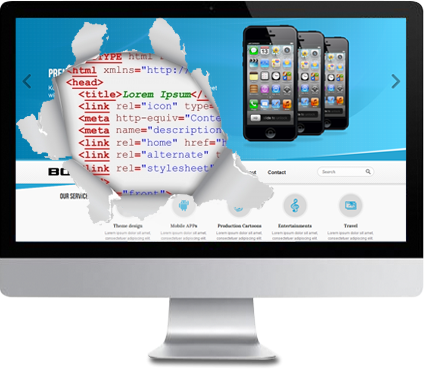 It is always exciting to be launching a new website! And although it may not be as apparent in the beginning, it will become evident that your website will sooner or later require maintenance. This maintenance may include updating website content, publishing new images of your products or customers reviews, protect your site against hackers or malware, resolving javascript errors … the list is endless! But don't worry, we're here to help!
All websites have:
Domain and hosting for 1 year
SEO ready
Responsive design
Domain and hosting for 1 year
SEO ready
Website maintenance may be billed by the hour, but if subscribed to our maintenance plan, you will receive accelerated turn-around times and reduced maintenance costs. Leave the updates to us, and let us help you stay focused on running your business!
*Maintenance projects are delivered on average in 3 days. However, this may vary up towards a week depending on the size and scale of the project.
**Our VIP client status grants you special discounts or rates for our services. For more information on our VIP program, click here.
Main Technologies and CMS We Work With

Worry Free Website Maintenance
Hosting and Domain
Domain name registration, extension, transferring to a new host. Fast and reliable hosting solutions to ensure no downtime.

Website Load Speed
We monitor website load speed and fix the issues preventing fast response time for your visitors and search engines.

Website Errors
We analyse and fix website code to ensure your website will not show any errors and display properly on different browsers, operating systems and devices.

Website Changes
All changes and additions to the layout/pages/menus/code are on us. Never worry about breaking up the site when adding a page.

Comprehensive analysis
We analyze your website for on-site SEO compliance, broken links, content quality, software vulnerabilities, CMS updates and other important factors.

Backups
Your website files, images and databases will be backed up to give you peace of mind and the ability to recover your website right away in case of any viruses.

Order A Web Design Today And Get Your First 6 Months Free
Web Design + SEO = 20% off
Website and SEO done by us not only bring you clients but also save you money.
Thank you for your interest in We Know SEO!
The information collected is intended for business use only, and is not subject to disclosure. We will not sell or pass your information to any third party, but please note that we may contact you directly if required regarding your proposal or any related business.
We process all submissions and quotes manually to better prepare a personalized SEO proposal for every client with a detailed action plan, pricing, and timeline. Our current average response time to quotation requests is 3-4 business days. Please note that any missing or un-entered fields of information may cause a delay in responding to your request.
If you have an urgent request, please contact us at +1 (647) 560-9548, or please let us know in the email request, and we will do our best to respond within 24-48 hours.