Just like the fashion industry or the housing industry, the online world also has its trends. In this particular read, get to know of the web design du jour. From parallax scrolling to bolder colors, here are 5 things to watch out for in web design.
1. Simplicity
Restraint is hard and elegance doesn't come easy either, however, this 2015, expect to see lots of "flat" or rather simple designs. In favor of flat design different groups of web designers are now rejecting skeuomorphism, iOS7's design clearly spells this out featuring simple icons and a clean interface. This shift is also in relation to the need of creating an experience that is adaptive to a wide variety of devices. This year, forget about flashy graphics and unneeded clutter and expect minimalist icons easily recognizable across both platforms and the color wheel.
2. Responsive layouts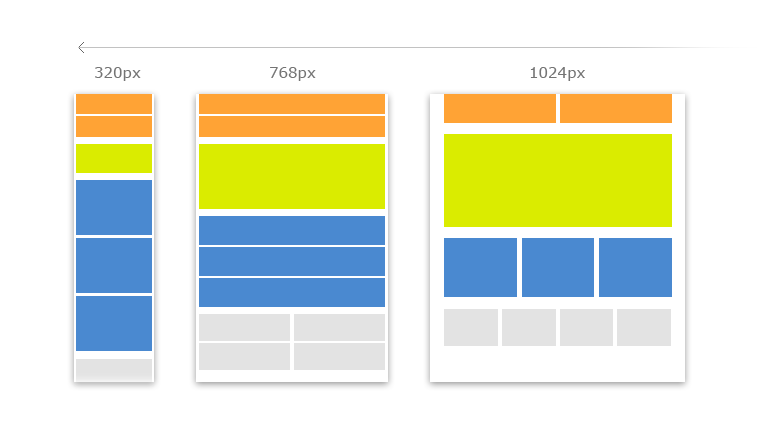 With devices constantly changing, simultaneously getting bigger and smaller, there has been a need to come up with a responsive layout that that matches different forms of digital devices across the board. Think of it more like a uniform web design, where you have a single set of codes that run perfectly well regardless of the environment. You could also take is a chance to make web design a single canvas that is dynamic and fluid in nature. Going along with the simplicity trend, responsive layouts place much emphasis on content helping fuse on such factors as simplicity, aesthetics and responsiveness.
3. Parallax Scrolling
Adding simple yet engaging effect, parallax scrolling is a technique used to add a subtle effect of depth to a website. In case you are wondering, this is the same technique that has been used in video games since 1980, in such cases; the background would scroll slower than the foreground to create a 3-D effect within a 2-D environment. If done well, parallax scrolling can create an immersive experience punctuating every story with the necessary break, take New York Times' "Snowfall" for example, the visual cues and transitions features are impressive to say the least. Still, as is always the case with everything tech, a little goes a long way.
4. Web Typography
A while ago, being a web designer with a healthy obsession for typography often meant being constrained to the traditional "safe web fonts". Today however, the online web has become a literal heaven for typographers what with the adaptation of custom web fonts. However, along with the availability of a wide scope of custom web fonts to choose from comes great responsibility. It is imperative to note that typography is all about improving communication, navigation and comprehension. Paying attention to such details as letter-spacing, font-weight and line-height just to mention a few, web designers must always prioritize conveying of information.
5. Retina Support

As the reign of the 72 dpi comes to an end, the retina display makes a majestic entrance generally shifting the market towards pixel dense displays. First engineered by Apple and integrated in to the iPhone 4, retina support entails a screen which is twice as dense as the average LCD screen.
Whether you think the year is already half over or only half way starting, it is inarguable that these web design trends are bound to make a resounding impact in the online world as we know it.