If you would like to see your website soar to the top of the search engine rankings and bring in a lot of traffic, you might be interested in hiring a professional who specializes in SEO services. If you don't know much about the industry, however, you might not know what is included when you purchase these services. However, you should know that good SEO professionals will actually do a lot for you and your website. Here is a short list of some of the many things that are included with SEO services when you work with the right company.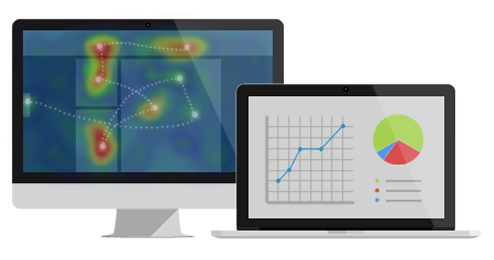 SEO Analysis
A lot of people don't realize it, but your site's coding and layout could have a major effect on your search engine rankings and can actually prevent you from making the top 10 listings. You might not know what to look for, and chances are good that you are missing the major errors on your site. A good company that offers SEO services, however, will analyze your website's layout and coding and will make necessary changes to ensure that your site is SEO ready.
Keyword Research
You will need to choose a handful of keywords to optimize your site for, but you probably shouldn't just come up with these keywords off the top of your head. You don't just have to make sure that they are related to your niche — you also have to ensure that people are looking for them. It is also best to choose keywords that aren't highly competitive if you don't want to have a hard time seeing the first page of Google and other search engines. Fortunately, those who provide SEO services know exactly which tools to use to find the best keywords.
Content Creation
Nowadays, high-quality content creation is essential if you want your site to be successful. Not only does this content need to include your chosen keywords, but it should also be interesting and helpful to your readers. Many people make the mistake of writing for search engines, but you need to write for your actual readers instead; believe it or not, search engines can pick up on this, and doing so will actually help your ranking. If you don't have the time or skills to write your own content or don't know how to do it right for SEO purposes, you shouldn't worry; a company that offers SEO services will take care of this task for you.
Building Your Backlink Profile
For your site to really achieve success, it is essential for you to build your backlink profile. This means that you need to have links to your site from various places on the World Wide Web, but these links have to be of a high quality; otherwise, your site could be penalized for them. Good SEO professionals know which sites to use and how to build high-quality backlinks, and they can help you achieve success.
Making Necessary Changes
You can't just create an SEO campaign and leave it alone; you have to constantly track your progress and make necessary changes. Fortunately, SEO experts from We Know SEO know exactly how to do this.
As you can see, professionals who provide search engine optimization services do a lot to help their clients rank high. In fact, this is just a simplified list of what they do.