The foremost priority of every webmaster is to increase the traffic on a website and make it easily accessible to a lot of potential customers around the world. Although there are a lot of different tools to make your website easily accessible, nothing helps you more with generating traffic than Search Engine Optimization. In tough competitive times, it is extremely important for your website to be on top of SERP or Search Engine Results Page.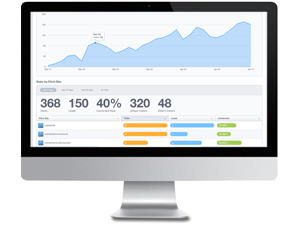 Search Engine Optimization is one of the best ways to make your website more visible on search engines and generate more traffic. SEO involves using relevant keywords which people have been using to search information related to your website. It also involves other techniques and strategies like link building, on-page optimization and so on.
Since SEO ensures your website is among the first few results on Search Engine Results Page, it increases your visibility, and thereby, generates more traffic on your website. However, most people wonder how Search Engine Optimization is able to accomplish this. In this post, we have discussed some simple ways in which SEO helps improve traffic to your website.
Global Reach
Search Engine Optimization provides a global reach to your business. It targets the audience on the basis of relevant phrases or keywords. This makes sure your business is more visible to potential customers globally. People looking for your products and services will be able to reach you without a lot of efforts. Search Engine Optimization can widen your reach without a lot of efforts or investment. You will be able to reach targeted customers according to your specific needs and requirements.
Target audience
With targeted campaigns, Search Engine Optimization can increase the number of visitors to your website. In addition to this, when a potential customer visits your website, Search Engine Optimization tries to convert him into a lead. Targeted traffic always means a higher conversion rate. SEO brings those people to your website who're already interested in your products and services.
Visibility
As mentioned earlier, Search Engine Optimization improves traffic to your website by increasing its visibility. When you search engine optimize your website, a lot more people are able to see it on Search Engine Results Page. Therefore, they find it easier to reach your business without spending a lot of time.
Flexibility
Search Engine Optimization strategies and campaigns are much better than other tools to improve traffic. This is because SEO campaigns can be easily customized according to your needs and requirements. Search Engine Optimization allows you to implement standard organizational strategies to drive a lot more traffic. This makes sure you stay focused to meet your goals and don't give up midway.
Evaluation of results
Unlike other tools to improve traffic, Search Engine Optimization can be properly evaluated to compare estimated and actual results. Since results can be evaluated and measured, you get a better idea about your success ratio. Thus, you can quantify results by using positioning reports related to your traffic amount, search engine rankings, conversion rates and so on. This gives you a chance to make any changes to your existing campaign to get better results.
SEO Tools – A lot of different tools can be integrated with your Search Engine Optimization campaign to get better results. Several tools like Google Analytics allow you to measure the success of your SEO campaign while measuring pre-website optimization traffic to post-website optimization traffic. There are also many tools which allow you to find relevant and popular keywords to develop a successful SEO campaign.
The scope of Search Engines – Almost every person using the Internet uses search engines to look for information. With the development of mobile computing, even mobile users have started using search engines to look for websites and other information. Google has around 10 million searches every day. When you optimize your website, you will be able to get higher ranks, and people looking for information on search engines will find you easily.
In recent years, Search Engine Optimization or SEO has become essential for every business. In case you want to develop an effective and suitable marketing plan to advertise and promote your products and services, you need to have a professional Search Engine Optimization services for your website. SEO makes sure your website receives more traffic from around the world.