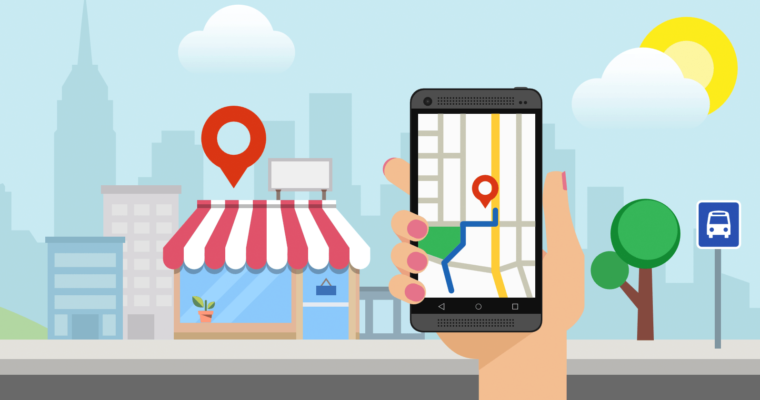 Google Maps is now undoubtedly one of the most important apps provided by Google, and it has risen in popularity for the past half decade or so. Virtually everyone is now using Google Maps for finding directions, driving assistance, and most importantly, finding local businesses.
So, if you are a local business, or even any business in general, it is important to optimize your presence on Google Maps to increase visibility and drive more traffic. This is where Google Maps marketing comes in.
In this guide, we will discuss the ins and outs of Google Maps marketing, and how you can utilize it to grow your business. Let us begin by discussing the basic principles of Google Maps marketing.
Google Maps Marketing: The Objective
The main objective of Google Maps and local SEO marketing is to optimize your business listing to rank higher on Google Maps.
However, unknown to many, there are actually two different types of Google Maps ranking, there are:
1. Geolocation-Based Results
The first (and more common) type of Google Maps result is based on your proximity. This is the result that comes out when you are using "near me" queries like "restaurants near me", "bookstores near me", and so on.
Also, when you are using a mobile device with "location" settings enabled, search queries for specific type of businesses will automatically show these location-based results. For example, again, "book stores" or "restaurants".
So, here the ranking priority is based mainly on two things: your position, and then your authority, in that order. For example, let's say restaurant A, B, and C are located close to the user. However, actually restaurant B got more positive reviews and more citations on local directories (more on this later), followed by restaurant C, then A. In this case, the top 3 spots will be B, C, then A.
However, let's say that in this case, restaurant A is significantly closer to the user than restaurant B or C. In this case, there is a high possibility that restaurant A will get the top spot.
So, considering these two factors, optimizing Google Maps marketing for this type of result can be difficult, and this is where the next type comes in.
2. Ranked Results
What happened, then, if location data is not enabled on your mobile device, or when you are searching for specific locations (i.e., "restaurants in Beverly Hills", "bookstores in Manhattan", and so on)?
In this case, the search results will be based solely on rankings. There are three main factors to determine this ranking:
Your review rating on Google Maps (i.e. a place with a 4.8-star rating will rank above another place with a 4.5-star rating
Your citations on online local directories. The more listings you have, the better
Your content pieces, whether they are targeting the right, location-focus keywords
All these three factors can be optimized, and so the main idea of Google Maps marketing is optimizing these three, as we will further discuss for the rest of this guide.
Understanding Google My Business
Local SEO and in this case, Google Maps Marketing cannot be separated from Google My Business. Without a verified Google My Business account, you simply won't rank on Google Maps.
In the past, Google My Business was known as Google Places, and in a nutshell, it is a Google platform where businesses-especially local brick-and-mortar businesses- can claim a listing on Google Maps. With this listing, the business can appear in Google Maps search results.
From your customer's point of view, your Google My Business listing is also useful to provide the necessary information tied to your business such as your address, phone number, business hours, and customer ratings.
Google Maps Marketing: The Checklist
Now that we've understood the concept of Google My Business, how can we optimize our listing to get high ranking? Here, we will provide a checklist to improve your My Business listing:
1. Register and Verify Your Account
Fairly obvious, but still a very important step. After you've registered your account, make sure to verify your listing. There are various methods to verify your account, but mainly, Google will send a postcard to your physical address containing a verification code. This process can take a few weeks.
2. Use a Complete, Up-To-Date Address
Another one that is seemingly obvious, but you'll be surprised that a lot of businesses actually get this wrong.
First, make sure you are using the up-to-date address, a lot of businesses don't update their listing correctly when they moved from the old addresses.
Second, make sure to use a complete address.
How can we determine whether our address is complete? If your business is U.S.-based, make sure you are using the exact same address as used by the USPS. If you are based in another country, the principle is the same: use an address used by your local postal service.
Also, in your Google My Business setting, there is a checkbox enabling you to display/not display your address information to the customers. For most business, this option should always be enabled.
3. Determining Your Business Category
when creating your Google My Business account, you will be given the option to specify business categories. As per Google's own description, here your primary objective is describing what your business actually is, not what you are selling or what you manufacture.
Another common mistake for many businesses is when they only state the primary business category. In fact, adding additional categories that are related to your business is a huge opportunity not only for optimization purposes but the fact that you can drive more traffic with various interests.
This is especially true if your business is providing several different related services. For example, if you are a marketing consultant, you can set "digital marketing agency" as your primary category. Then, you can include SEO, content marketing, and other related services to your related categories. Remember to give as accurate and complete information as possible. The more the better, as long as they are all relevant.
4. Specify Your Service Area
Now that you've got your address listing right -and optimized- you are halfway there in optimizing your geolocation-based ranking.
However, if you are also serving a wider area not limited to your physical address, you can specify your service area to further optimize your geolocation listing.
For example, if you are a package delivery service, this one might apply, and you can specify different towns or cities you serve and/or you can specify this in kilometers or miles.
List all areas your business will service, as this can be a crucial optimization factor. Also, another option you have here is a checkbox to state whether you are serving customers at your physical address. If you are a phone or online-only company, for example, you don't have to check this box.
5. Optimize Your GMB Introduction
If you are familiar with SEO or YouTube videos, you will be familiar with optimizing "description". The principle here remains the same: your Google My Business (GMB) introduction is the snippet of your company as a whole, what products or services you offer, and your unique values.
Keep this introduction short, to-the-point, and compelling. Yet, on the other hand, it should provide enough information your prospect or customer might require about your business.
If necessary, you can link your own website here, but keep it natural and don't use too many links. You can also target the relevant (including location-focused) keywords, but keep it natural and comprehensive for human readers.
Also, if you are offering quite a lot of different products or services, consider creating a numbered or bulleted list below your main paragraph. This is done to optimize readability.
Above all, optimize this section for your human readers, and keep in engaging throughout the whole copy.
6. Leveraging Positive Reviews
Positive customer reviews as social proofs is not only beneficial for Google Maps ranking purposes, but can bring actual customers and prospects to your business.
So, it's extremely important to encourage your existing customers to leave positive reviews, and also to manage negative ones.
You can encourage positive reviews by offering incentives like discounts, freebies, and so on. Sometimes, however, all i takes is to ask.
For negative reviews, we should first understand that there are two different types of them: those who came genuinely from disappointed customers, or those who came from fake customers with malicious intent.
For the first type, there's nothing much you can do except responding quickly and properly. Refer to Google's guidelines to avoid any problems in the future.
For the second type, if you have sufficient proof that it's coming from fake customers, you can contact Google and ask for a removal. If necessary, you might also want to take legal actions. Check out our previous guide on Online Reputation Management for more on this subject.
Also, there are many different tools enabling you to monitor your reviews on Google Maps, as well as competitor's reviews and reviews on other review sites like Yahoo Local or Yelp (we will discuss these platforms further below).
7. Optimizing Images and Photos
Remember that Google Maps, by its nature, is a visual platform: businesses with photos will significantly gain more traffic compared to those who don't. So, similar to reviews above, including photo(s) won't only bring local SEO benefits, but is a huge optimization opportunity to drive more traffic.
For Google Maps marketing purposes, however, including photos here is much more than just looking pretty. You can optimize the images by adding metadata, to make it more indexable by Google. A quick Google search will help you find third-party apps to add metadata to images. You can include the following information in the metadata:
Your target keywords
Your complete physical address and/or longitude and latitude information
Additional tags for your location like city, town, or country
Services/products offered by your business and/or at your physical location
8. Building Local Citations
Citation, to local SEO and Google Maps marketing, is the equivalent of inbound links/backlinks to traditional SEO. Citations here refer to listing on review sites like Yahoo! Local, Yelp, and TripAdvisor among others, as well as online local directories related to your industry.
A quick Google search can help you find these online local directories, and there are mainly two principles to follow in building citations:
First, the more the merrier, list your business on as many sites as possible.
Second, make sure your listings are consistent and complete. Make sure at least your Name, Phone Number, and Address (NAP) is consistent across all listings (preferably, all your information should be consistent).
End Words
Implementing Google Maps marketing, or local SEO, might seems like a complicated task at first. However, when you get the hang on it, it is actually fairly simple. The checklist we have provided above can immensely help you in optimizing your Google My Business listing, as well as building local citations.
The key to success here is consistency and patience. If you do all the above steps well, your listing will slowly climb up the ranking after a few weeks or months. Generally, if you work with an SEO company, you should expect 3 to 6 months before you see your business on the top 3 results. Monitor your progress, and keep optimizing and re-optimizing your listing.