Due to the ever changing search algorithms, it is important to acquire SEO services on https://weknowseo.ca for your website optimization. On-page SEO is the technique of attaining more traffic and higher rankings from search engines by improving the site's performance. Therefore, all the critical aspects should be considered to ensure on-site SEO is done correctly.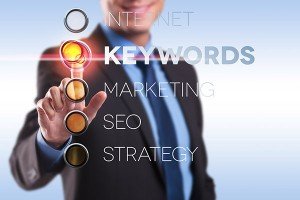 Keyword and key phrases research
The keywords and key phrases should be applicable to the site. Know what people are looking for and how you would like people searching to find your site. Correct competitor keyword and search engine analysis can help give you the best chance of getting the users you need. With the right phrases and keywords you can get unique content that targets your phrases more closely.
Content writing
SEO services for your site should also include content creation. Content of a page is what makes the website valuable to the user. It is what the user will come to see when he or she arrives at your page. Well-written content that covers a specific bit of information in a lot of depth will supply a demand. This means the content should be relevant and valuable to the audience. In addition, the content must be linkable so that users can visit your website, click the linkable content from page to page and give juice to your website. Furthermore, search engines are likely to rank your linkable site. As a result, linking will further help drive traffic to your website.
Title tag optimization
Another SEO practice you should look at when improving your website is optimizing your title tag. A title tag is the main text that describes an online document and appears in external websites, browsers and search engine results pages. Your title tag should be an accurate and concise description of your page's content. It should be appealing enough to the users. You can do so by considering readability, branding, emotional impact and keywords. It should also be appealing enough to the search engines in order to rank you higher than other similar websites like yours. Search engines limit displays of title tags. Therefore, aim for shorter title tags because longer tags may be truncated in the results.
URL optimization
Category hierarchy of your website should be reflected in your URL. Search engines will determine what a page is all about and the relevancy by using the information in the URL. Although search engines can handle complicated URLs, it's recommended to have a clear and friendly URL to encourage searchers to click on it. You can further simplify your URL by using descriptive real words instead of a parameter, which is a variable added at the end of the URL. A simple URL structure is also important from an anchor text perspective because other sites can link with the relevant keyword or key phrase if it's included in the URL. A good on-site SEO can go further than the above important considerations. Ideal on-page SEO services can be tailored to meet specific page needs and demands.