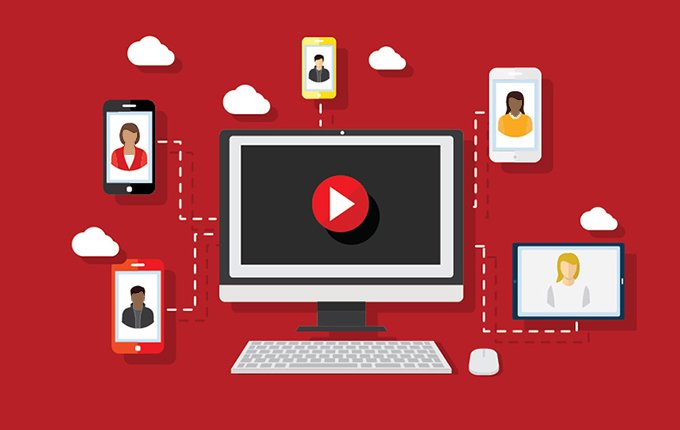 It is no secret that videos have overtaken the internet, and so video SEO is now a thing.

More people now have access to fast internet to stream videos, and video streaming platforms -especially YouTube- are maturing. No wonder, more and more businesses are now attempting video marketing, but that also means it is now more competitive than ever.
With that being said, here we will discuss the key principles of video SEO for YouTube, to ensure your videos are visible to your audience. Let us begin with the first one.
1. Keyword Research
As with any SEO activities, keyword research is an important aspect of video and YouTube SEO. Yet, we should first understand that SEO for video is totally different compared to written content.

First, consider the fact that we use YouTube (and other video streaming platforms) differently and for different purposes compared to a Google search. For example, if we are going to search something like "football highlights", we go to YouTube, while we tend to use Google search for queries like "diet tips".

Second, for YouTube, the most traffic (75%) comes from YouTube's own suggestions, not from search engines. Does this mean SEO for organic video search is unnecessary? Not at all, but here we should also optimized for suggestions, "browse" and other YouTube features.

With these being said, we will need different tools compared to SEO for textual contents, such as:

Quite obvious, much like Google Keyword Planner and Analytics for textual content.

Simply type a query into YouTube's search feature and YouTube will suggest keywords people are searching that are related to your query.

A dedicated keyword research tool for YouTube, quite similar to SEMRush and Ahrefs for textual content. Here, you can check various aspects of keyword analysis from search volume, competition, and CPC.
2. Content Development

As with 'traditional' SEO, content is the core aspect you should focus on to rank higher.

Yet, what kind of videos should we develop for SEO purposes? Here are several important factors to consider:

Audience Retention

The more people watched 100% of your video until the very end, the better it will rank. Optimize the opening section of the video, roughly 15 seconds in. Use YouTube Analytics to check areas where there are significant retentions, and improve your videos using that data.

Watch Time

The more time your audience spend to watch your video, the more time they spend on YouTube, and YouTube likes this. Obviously this will be tied to the audience retention factor above, but the length of your video will also matter. Longer videos simply rank better, as long as you can maintain that retention.

CTR (Click-Through-Rate)

CTR here refers to the number of people who clicked your video after they searched for a keyword, in percentage. Here, you should aim to optimize three things: your title, description, and thumbnails. Now you know why there are clickbait videos on YouTube.

Subscribes, Comments, Likes, and Shares

These are pretty self-explanatory, if someone subscribes to your channel right after watching a video, it sends a strong signal that your video is awesome. The same thing can be said for likes, comments, and social shares. Encourage people to do these things on your video.
3. Optimizing Video

The most important thing you should optimize is the overall quality of your video, and there's no shortcut. So, first things first, we should understand that no matter the amount of optimization you do, it won't matter if your video is not great.
With that being said, here are a few areas to optimize:

Title

Include full target keyword within the title, keep it natural for human viewers. Generally, using the target keyword at the front works better for ranking purposes.

Description and Thumbnail

Include the target keyword within the first 20 to 25 words, and the total words should be at least 200 words. Include your keywords 2 to 4 times. Make sure your thumbnail is related to the video content to avoid low retention.

Mention Your Keywords

You should mention your target keywords within the video. YouTube and Google are pretty good with their voice recognition, but you can upload a transcript to ensure a smoother recognition.

Tags

While video tags are no longer as important as they were before, we can include 5-ish tags that are relevant to your video.
4. Optimizing Channel

When working with SEO company on content, we should optimize the landing page our site besides the content pieces. So, similar to that concept, we should also optimize our channel besides the videos.

Videos published on an optimized channel with high-authority will rank better compared to the same video published on a new channel with low-authority.

Your Core Message

Present unique values and differentiations compared to your competitors. Pick a niche and stick with it, consistently publish your branding message to communicate these values.

Header (And Logo)

Develop a catchy header design. Include your slogan or catchphrase here. Also, develop an interesting animated logo (or bumper), you can also use a catchy music if your budget allows.

Description

Include your focus keywords in your channel description. As usual, make sure it's optimized for human readers.

Playlists

If you already have a lot of videos, you can use playlists to target long-tail keywords in playlist names.

Trailer

Optimizing trailer is important for those who visited your channel directly (not from a video). Communicate your core branding messages here, but keep it short and fun. Also, you can mention your keywords during the trailer.
5. Optimizing for Google Search

While we have mentioned that Google search is usually not the primary source of traffic for video, it is still a traffic source.

First, we should understand that Google differentiates "video-friendly" keywords: there are certain keywords with higher likelihood to feature video results, for example 'sports highlights', 'funny cat', and so on.

In general, ranking for keywords that haven't featured video results is extremely difficult and not worth pursuing. So, first you should find these video-friendly keywords: do a quick Google search for all your keywords, and note the keywords with video results.

Now that you've found these keywords, you can use the steps we have shared above to optimize your videos, as the principles remain the same.
End Words

If you are planning to start a YouTube channel or want more traffic to your existing channel, video SEO is now very important. Consider the fact that there are thousands of videos being published every single day, and you will need to make sure that your videos are visible to your audience.

By optimizing the key areas we have discussed above, you can rank better on YouTube search, and have better results from your videos.